3 Girl Jam Challenge Blog
Hello everyone. I just wanted to let you all know about a new challenge blog starting soon by 3 Girl Jam. There are going to be some fun things going on. You should really check it our. Plus, if you go to the site, you can learn all about a fabulous giveaway going on too.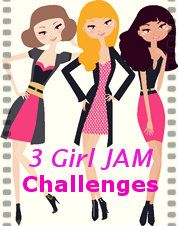 Be sure to check back on August 25th for the very first challenge!