Snow Much Fun
Welcome to the "Snow Much Fun" Getting Cricky Blog Hop!!
We're so happy you could join us for this month's Getting Cricky Design Team Blog Hop!! In addition to Kristal and the Senior Design Team, we look forward to introducing you to the rest of our NEW Junior Design Team (be sure to visit Kristal's Blog to see ALL of our "new additions"!!)... Each of us, along with our
Special Guest - Patty from "Creative Diva"
, are so pleased to have you here with us!! Throughout the hop, you'll see NEW ideas for creating cards and projects with Kristal's stamps sets!!
If you've hopped along from
Letillia - Diva of 5
then you are in the right place!! If you are just joining me from your dashboard, or reading this via email, please be sure to
CLICK HERE
to start at the beginning with
Kristal's blog
(you'll want to catch up on all the FUN!!)...
Each of Kristal's stamp sets benefit charity. At least $1 per stamp set goes to benefit the charity noted on the stamp set package. Kristal is donating to the following charities: Cancer Angels, Storefront Shelter for Homeless Children, Intrepid & Fallen Heroes, E. Glaser Pediatric AIDS Foundation, Doorways Shelter for Women & Children (Domestic Violence), Wayside House for Women, Camp Good Days & Special Times, Adopt a Classroom, and Autism Research Institute. Kristal will donate $1 for every stamp set sold, retail or wholesale to the charity noted; and over time believes this will add up to some wonderful miracles for these special people. So you can feel good that each time you purchase a K Andrew Designs art stamp set, someone around the country is receiving some good help!
K Andrew's stamps are all made and assembled here in the USA, which is very important to Kristal. This ensures all product materials are safe and that jobs are being provided and maintained here in America. You can learn even more about Kristal's stamps (and pick some up for yourself) by visiting her online store:
K Andrew Designs
:
Kristal's stamp sets are perfect for cards, layouts, and so much more...
For my project, I'm featuring the Winter Wishes and Sweet Wishes stamp sets. For more details or to make this set YOURS, please click on the preview:
Winter Wishes
(Currently not available, but will be coming back soon in limited quantities. I will post an update on the blog when they are again available.)
I decided to make tags for this hop. I know you have seen a few tags from me but they are so useful this time of year, don't you think? I started very simply so you could see just how quick and easy you can make your own tags with stamps, ink, and purchased hang tags. If you have a little more time and a few more supplies, you can create more intricate tags. Aren't these stamps so versatile? Here we go.
Recipe - Sweet Wishes stamp set, purchased hang tag, Caribbean twine (the Twinery); Evergreen Bough seasonal distress ink
Recipe: Winter Wishes and Sweet Wishes stamp sets, small purchased manilla tag, wired pom pom ribbon from my stash, Iced Spruce seasonal distress ink
Recipe: Sweet Wishes Stamp set, 4 1/2" tag (from Tags, Bags, Boxes, and More - not sure of the cut size here because I cut them a long time ago), Red Berries seasonal distress ink
Recipe:Winter Wishes stamp set, 4 1/2" tag, Cappuccino and Maraschino Twine (the Twinery), gingerbread man from the Gingerbread Cricut Cartridge. Fired Brick distress ink
Recipe: Winter Wishes stamp set, 5" tag, Sizzix Flower and Snowflake embossing/ die set, Recollections bling, ribbon from my stash, Iced Spruce seasonal distress ink
I wish you could truly see the sparkle and shimmer on this tag. It gets lost in the photo, but it is so beautiful.
Recipe: Winter Wishes stamp set, 4 1/2" tag, Perfect Pearls spray (I make my own), glossy accents, Iced Spruce seasonal distress ink, patterned paper, Sizzix Flower and Snowflake embossing/ die set, ribbon from Joann's
I made a video where I talk you through each tag if you would like to see it.
Now some blog candy. Soon, we will have Christmas projects wrapped up and be ready to move on to new projects. I chose candy that could be used on these projects from one of my favorite embellishment and paper companies.
To win, I only ask 2 things:
1. Follow this blog - please leave a comment telling me you are a follower as I have recently had some trouble viewing my followers in Blogger and I don't want to miss you.
2. Leave me a comment saying one way you plan to have "Snow Much Fun" over the Christmas season.
The winner will be chosen Tuesday morning and announced here on the blog.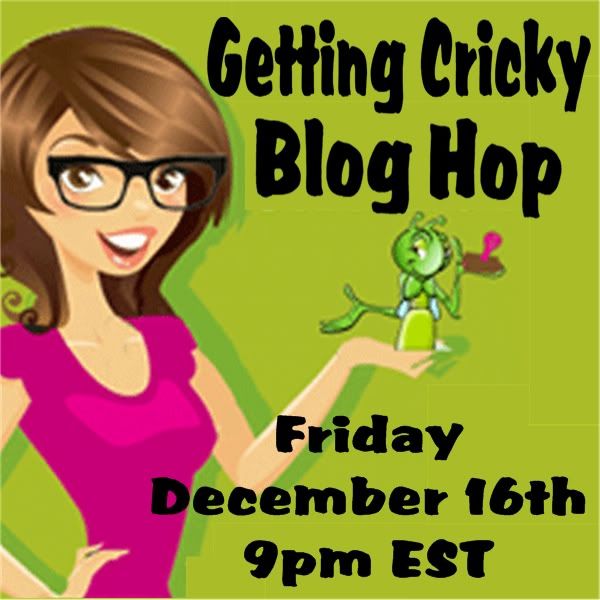 ........................................
,