3 Girl JAM Challenge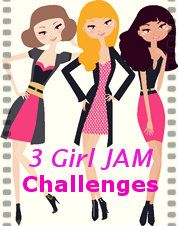 Guess what everyone? It's time for another challenge over at 3 Girl JAM. This week 3 Girl JAM is teaming up with Fresh Brewed Design for a coffee and ribbon challenge. Click on the link above in the picture to see the fabulous things the Design Team has made. Then go back and make a project of your own. I'm sure you will have lots of fun.
Take time to enjoy the little things.